< Back
EVENT
Live Music: Brady Goss – Walla Walla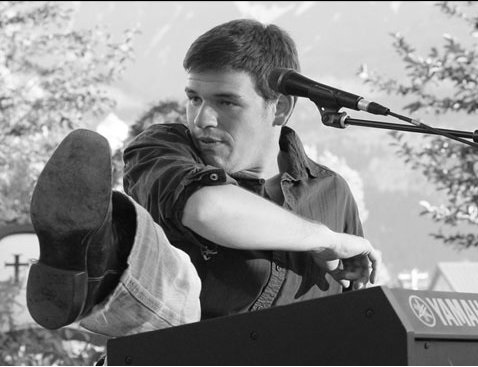 Date: –
Place: Castillo de Feliciana - Walla Walla Tasting Room | City: Walla Walla
Join us in the Walla Walla Valley on Saturday, July 25th! Bring a blanket or lawn chair and enjoy an evening of live music on the grass
with Brady Goss.
Doors open at 5:30 pm and music starts at 6:00 pm.
Tickets available in June.
Fiasco Pizza will be here with food available for purchase, so make sure to come hungry!
Brady Goss was described from an early age as a piano phenom. Today he is recognized as an electrifying entertainer. Those who have witnessed his live shows are awed by his formidable keyboard speed then grabbed by soulful vocals that are loaded with passion and bring out the feel-good emotions that keep fans of all ages wanting more.
Influences such as Jerry Lee Lewis, Hank Williams, Eric Clapton, The Eagles, Stevie Ray Vaughan, and John Mayer might characterize him as Blues, 50s Rock N Roll, Classic Country, or Classic Rock, but Brady's own unique improvisation style makes him truly one of a kind and in a style all his own.
His comfort and crowd-pleasing ability on stage is truly remarkable, yet his people-friendly, small town, regular kid, personality will convince fans of diverse musical desires and backgrounds to come along with him on the musical journey that will have everyone and especially Brady just having a blast.
Map
All Dates