< Back
EVENT
Cougar Mountain Band in Woodinville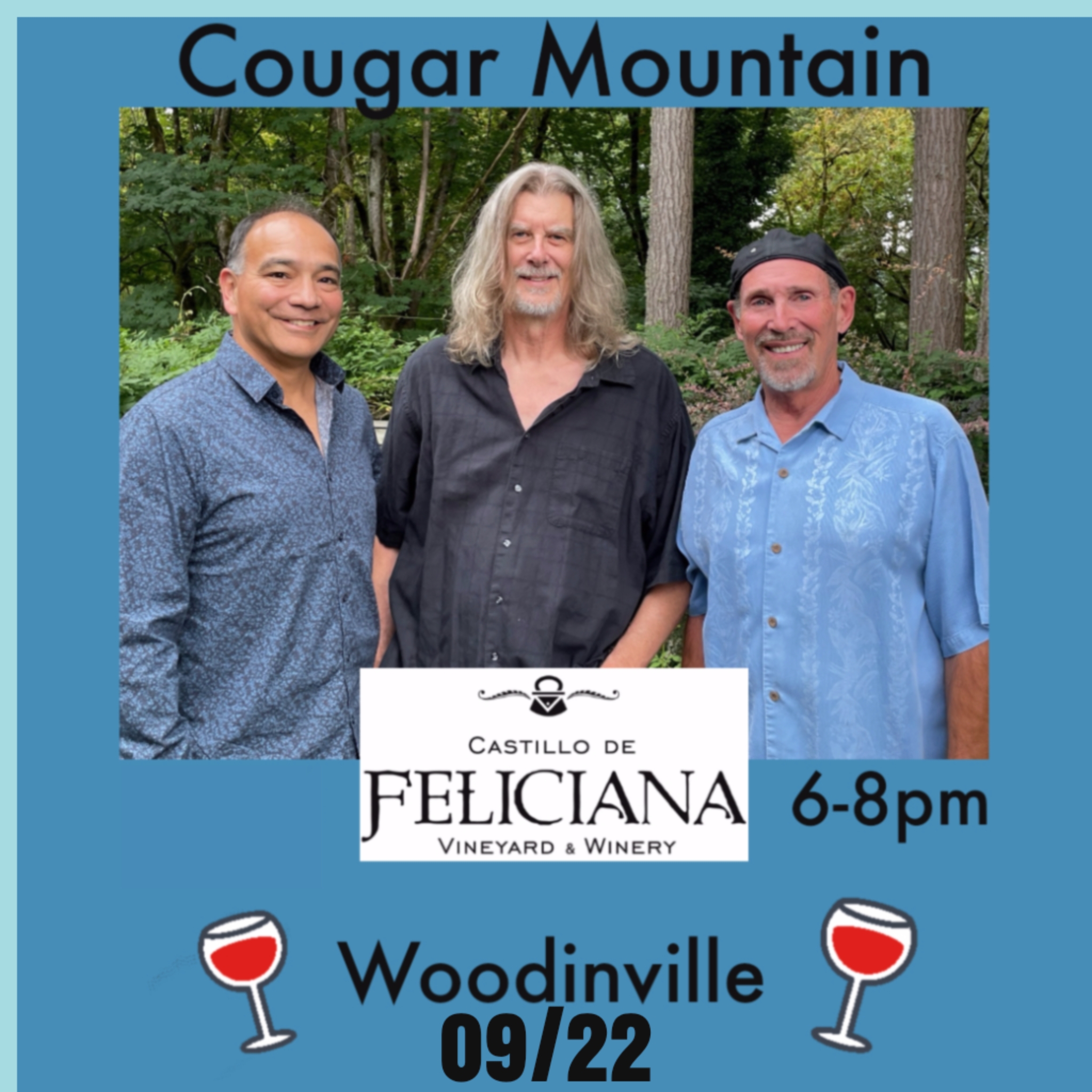 Date: –
Place: 15114 148th Ave NE | City: Woodinville
Join us for our Fall concert series! Cougar Mountain Band will be playing your favorite "Rock n Roll" hits along with some "Blues." The show starts at 6pm and seating begins at 5:30pm for those who have a reservation/ticket. (ticket reserves you a seat at a table) Please remember to carpool or use a ride share because parking is limited. This show is outdoors so please dress weather appropriate.
$15 includes your first glass of wine*
*preselected wines or sangria
Tickets are non-refundable.
PLEASE check in no earlier than 5:30pm so that we can finish up with our daytime guests and make sure your table is ready for you.
Map
All Dates